KOKS Group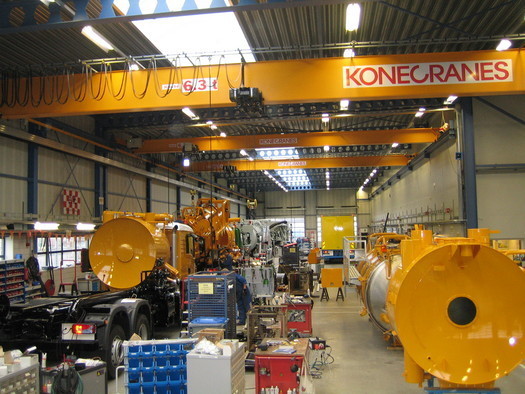 An indication of the delivery programme: vacuum trucks, air displacement vehicles, high pressure vehicles, combined vacuum/high pressure trucks and sewer cleaners. The combination of experience with and knowledge of this kind of equipment makes us a reliable specialist in cleaning and vehicle technology for the industry and public services for many years already.


KOKS Group bv, established in 1989, is a dynamic manufacturer and supplier of cleaning equipment. The KOKS Group consists of seven specialized companies and two participations in rental companies in The Netherlands, Belgium and the Czech Republic, with approx. 250 employees in total.


Apart from her own make of machines and vehicles, KOKS has the exclusive representation of a number of reputable enterprises. Her own products plus the trading products complete the delivery programme of the KOKS Group for the industrial sector, public services and professional cleaning branch.


The main office of the KOKS Group with all staff and supporting departments (finance, marketing & communication, technology & market research, HRM and IT) is established in Alkmaar – The Netherlands.