Burgmer Apparatebau GmbH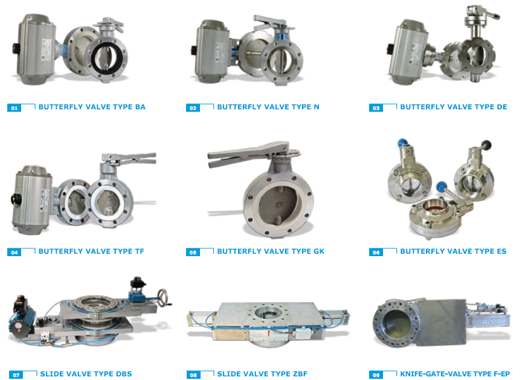 If you always accept things the way they are you will never invent anything new. This was our approach some 40 years ago when we developed the patented double-leaf valve. Burgmer's actions continue this tradition today.


Our inventiveness has shaped the history of Burgmer Apparatebau from the very beginning. What began in Solingen with production and assembly work soon developed in a direction specialising in butterfly and dosing valves.


In the field of industrial fittings Burgmer Apparatebau has made a name for itself all over the world. As the market leader supplying silo vehicles we underline our claim to provide excellent performance in the service of our customers.


This is largely due to our long-serving, excellently trained workforce, to our suppliers who we a glad to vouch for and to our observance of the very highest quality criteria. You can rely our valves being produced in accordance with ISO 9001: 2000. Decide for precision that stays tight: with Burgmer Apparatebau.
Company
Burgmer Apparatebau GmbH
Division
Head Office
Address
Siegersbusch 23-25
ZIP Code + City
D-42327 Wuppertal-Vohwinkel
Country
Germany
Phone number
+49 (0)202 27859-0
Fax number
+49 (0)202 27859-99
Email
info@burgmer-armaturen.de
Website
www.burgmer-armaturen.de