Produsafe BV
Altrex develops a unique installation for ProduSafe
Friday, 08 March 2013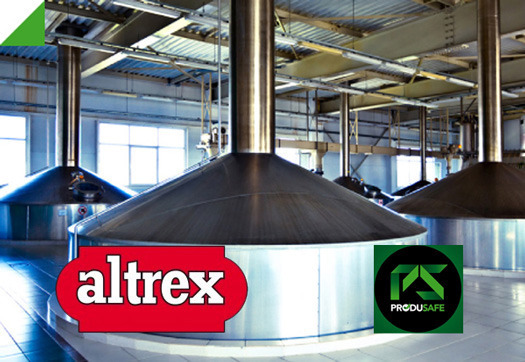 GELDERMALSEN (NL) - ProduSafe has entered into a unique form of collaboration with Altrex with a view to developing an installation that not only enables hygiene improvements in silos and tanks to be carried out safely, but that speeds up this process too.
ProduSafe and Altrex are also researching further opportunities for collaboration with regard to the application of antibacterial Nano coatings in access equipment and with regard to optimising the hygiene of these in the food and pharmaceutical sectors.
ProduSafe B.V. is a specialist in improving hygiene and eliminating high-risk areas in production installations in the food industry, as well as in the petrochemicals, pharmaceuticals and agricultural sectors. In those sectors, preventative action is crucial as a means of addressing contamination and infection. As well as safety and quality, speed of action also plays a key role, as production time is precious and that is why ProduSafe is always striving to develop even more efficient working methods. It is proud to announce that it has found a promising partner in this field: Altrex B.V.
Altrex is also continually searching for solutions to enable personnel to work even more safely yet get the job done quicker when working at a height. The collaboration with ProduSafe is in keeping with the core values of Altrex, a top brand, in which safety and innovation are paramount. Altrex supplies a multitude of access solutions all over the world, ranging from scaffolding and suspended platforms to ladders and stepladders. Altrex also supplies tailor-made solutions internationally that are designed for special situations. Its team of specialists is on hand to provide advice and carry out engineering work, production and assembly if required.
© Produsafe BV