Mantec Technical Ceramics Ltd
Advanced Ceramic Filtration for Purer Product
Thursday, 22 November 2012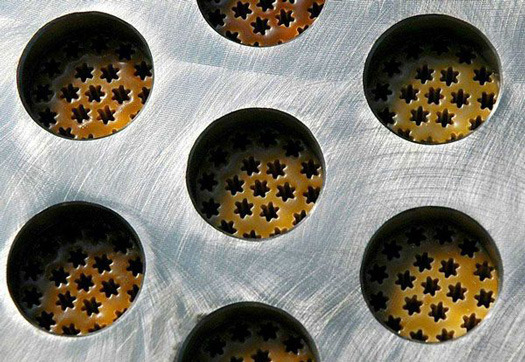 STOKE-ON-TRENT (GB) - Fairey Filtration Systems has now officially been renamed Mantec Technical Ceramics and, within the wider Mantec Group, sits alongside those other companies at the 8000m2 Stoke-on-Trent headquarters with technical ceramics expertise and advanced manufacturing facilities.
Mantec will continue with the production of Pyrolith and Coralith dead end filtration tubes, Star-Sep membranes and Puremet metal pour filters. The Pyrolith, Coralith, Star-Sep and Puremet tradenames are carried forward and continue to be strongly recognised as market leaders and brands of excellence.
"It was a logical move to bring Fairey Filtration fully into the Mantec family," commented Andy Frost, Mantec's Project Engineer. "Mantec is now a name synonymous with the smart development and exploitation of technical ceramics and the former Fairey Filtration range of products fits this description perfectly."
For many demanding applications, these products regularly outperform competitive systems and alternative approaches. Many orders have been fulfilled over the years in, for example, the chemical and petrochemical industries, where a variety of difficult problems have been overcome by using these proprietary porous ceramic media – superior materials that are chemically inert, safe, stable and which can also withstand in-process temperatures up to 900°C. Repeatable quality and a very high degree of reliability have also led to many orders from the UK's Ministry of Defence.
Whether it be standard filtration, solids handling, slurry processing, aeration, diffusion, bio-mass support, metal pour for casting or any associated application, today's world of sustainable manufacturing and clean environmental footprint demands the maximisation of recycled material and constant efforts towards reducing energy inputs.
Mantec Technical Ceramics is recognised as a key partner in these strategies and continues to be the preferred choice for project teams who are pre-eminent in this field. Just recently, for instance, Mantec's aeration/diffusion tubes were specified for a major municipal water plant by ENVICON, a German company based in Dinslaken, which took delivery of a large number of 750mm-long ceramic tubes in an order valued at around €115,000. This project demonstrated the suitability of Mantec's products in the context of potable water purification.
ENVICON also uses its ultra-modern process engineering and experience in plant construction and component production to design and supply equipment and software for the aerated stages of biological wastewater treatment plants (WWTPs).
"This is yet another prestigious reference for us," commented Andy Frost, "and we are confident of more orders for our special ceramic tubes for similar applications – not just in Europe, but further afield as well. Being selected to supply an organisation such as ENVICON proves our credentials in this most demanding of fields."
The tubes supplied to Germany are among the longest generally manufactured by Mantec – internal diameters are routinely offered between 13mm and 40mm and outside diameters of between 29mm and 70mm. Pyrolith tubes have a chemical composition featuring 57% silica/36% alumina while the Coralith tubes are 10% silica/85% alumina. Both types have strong resistance to both acids and alkalis and can operate with optimum performance in the presence of hot gases up to 900°C. This makes them ideal for projects which demand consistent results in harsh environments.
Where crossflows are encountered, then Mantec's Star-Sep membrane technology comes into play. Star-Sep membrane filters have been specifically developed for high efficiency crossflow microfiltration. The filter channel's unique 'star' form increases the filtration area and induces turbulence at lower crossflow velocities. Not only does this lower the volume compared with a circular channel of the same diameter, but also results in a reduction of the pumping energy requirement. The cost effectiveness of the process is therefore substantially improved. Latest generation Star-Sep filters feature 19 channels by 1200mm and the proprietary star design results in a five-fold increase in filtration surface area.
The ability of Mantec Technical Ceramics to tackle complex geometries also resulted in the Puremet range – where a highly specialised ceramic material is formed into a reticulated, irregular, 3D open-cell network of filaments. On a typical metal casting plant, the Puremet filter is positioned in the runner system, cup or gate so that all molten metal passes through it before entering the mould cavity, following a deliberately tortuous path.
The filter requires approximately three times the cross sectional area of the adjacent runner system to prevent restriction of metal flow and this advanced system reduces turbulence and sand-wash in the metal flow. Puremet filter production is based on a refractory ceramic capable of withstanding extremely high temperatures – making the filters ideal for casting plants involving aluminium, aluminium alloys, stainless steel, superalloys, cobalt and copper alloys, zinc and zinc alloys, iron and steel.
© Mantec Technical Ceramics Ltd