Mettler-Toledo AG
Increased Efficiency and Speed at Kölln
Friday, 12 October 2012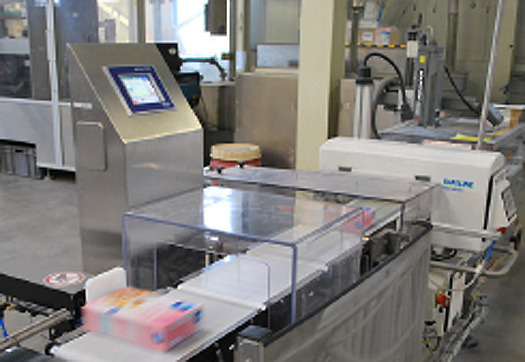 ELMSHORN (DE) - At Peter Kölln KGaA, modern product inspection solutions are ensuring full quality control. The family-owned company which is based in the northern German town of Elmshorn is renowned throughout the country for its delicious rolled oats that it has been producing since 1820.
Peter Kölln created, with the "Blütenzarte Köllnflocken" (delicate, fine oat flakes) in packaging with contrasting shades of blue, one of Germany's most well-known brand icons. Peter Kölln has been putting its trust in the latest product inspection solutions from METTLER TOLEDO for many years now to protect its brands and ensure outstanding product quality.
Kölln's oat flakes are produced in line with the most stringent of quality standards
Even in today's food-retail industry, the "Köllnflocken" (oat flakes) are the flagship of the company. Nevertheless, the product range has experienced significant growth over the years. In addition to oat-based cereals, Peter Kölln now manufactures oat specialities, oat-based snacks and organic produce. All products manufactured by Peter Kölln, are done so in accordance with the highest of quality standards. As such, the quality management system is certified in accordance with DIN EN ISO 9001:2008. This is complemented by certification in accordance with the International Food Standard (IFS) which focuses on food safety. As a result of Peter Kölln's strict quality standards, the company has been using checkweighers from Garvens for weight checking and Safeline metal detectors for detecting foreign bodies for many years now.
The Garvens XE3 checkweigher inspects the weight of each and every box of muesli
On the muesli production line, an XE3 checkweigher from METTLER TOLEDO Garvens inspects the new, delicious muesli with flakes of white chocolate and almonds. Thanks to its weight classification in 3 weight zones and a wide range of extras and accessories, the XE3 is ideally suited to usage in food production. Thanks to its easy operation and memory space for up to 100 items, this checkweigher proves advantageous in many respects – especially for a company, such as Peter Kölln, with an extensive product range. This modern checkweigher automatically removes overweight and underweight products from the production process using a pusher. At Peter Kölln, this checkweigher inspects approximately 14 different products with weights between 325 grammes and 1 kilogramme. In doing so, a maximum of 140 packages are inspected per minute. On the muesli production line, the XE3 precisely inspects the weight of the various types of muesli down to the nearest gramme.
CW-ReAcT II enables networking between the XE3 checkweigher and an external workstation
On the muesli production line at Peter Kölln, the XE3 is controlled by CW-ReAcT II, the "Checkweigher Remote Access Tool", and is networked with another workstation. This allows complete information on the checkweigher to be monitored and archived from one workstation. Peter Kölln's production management therefore has central access to all printable data on the checkweigher and can even centrally maintain the product master data.
The Signature metal detection system is even able to detect the smallest of foreign bodies
The Garvens checkweigher features yet another product inspection solution from METTLER TOLEDO: the Signature metal detection system from Safeline inspects all of Kölln's packets of muesli for metal contaminants prior to the weighing process. Metal foreign bodies may be introduced with raw materials
in the production process, which would ultimately contaminate products and ruin the brand image. However, the Safeline metal detector ensures that even the finest of metal particles are detected in the produce. Even particles of nonmagnetic stainless steel and thin pieces of wire are reliably detected and the affected package is then automatically ejected from the production line. These highly-sensitive metal detectors make a significant contribution towards the quality assurance concept in place at Peter Kölln.
A comprehensive range of services rounds off METTLER TOLEDO's product inspection portfolio
METTLER TOLEDO offers a full range of in-line control solutions, i.e. checkweighers, metal detectors and X-ray inspection technology. These high-quality product inspection solutions are accompanied by an extensive, worldwide service network. This makes METTLER TOLEDO the ideal partner for international companies with stringent quality requirements.
© Mettler-Toledo