Mettler-Toledo AG
Distillery Safeguards Profits with Vision Inspection
Wednesday, 03 October 2012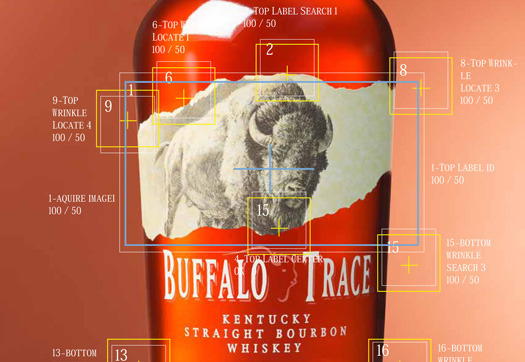 FRANKFORT (US) - For American distillery Buffalo Trace, replacing manual inspection with automatic vision in­spection has resulted in 100% quality assurance of their prize-winning product. Since implementation, the distillery has reduced rework costs, minimized downtime and reduced labor expenses for bottom-line gains far exceeding its capital investment.
Following Tradition, Ensuring Quality
Since 1787, Buffalo Trace Distillery has been perfecting its reputation as one of America's finest bourbon produc­ers using time-tested distilling traditions. From milling to bottling, the most stringent quality control standards guarantee the taste and character of its spirits. As part of a robust quality control program, Buffalo Trace chose METTLER TOLEDO CI-Vision Inspection to further safeguard product quality and its strong corporate legacy.
Vision Inspection—an Ideal Solution
When Buffalo Trace opted to automate its quality control processes, vision inspection seemed a natural choice. Vision inspection can easily cover 100% of products even at brisk line speeds. In addition, automated quality control offers consistent, repeatable performance over an entire production period. Buffalo Trace's four-camera inspection system continuously checks cap seal and fill level as well as neck/front/back label correctness and barcode readability on un-oriented glass bottles. Reworked costs are reduced because inaccurately manufactured bottles are not making it past human operators and reaching end-clients. Also, because CI-Vision's reliable technology is built to support continuous performance and automated product changeovers, the new system has minimized line down­time for productivity increases far exceeding management expectations.
Accurate, Repeatable Quality Control
According to Dale Mason, distillery engineer for Buffalo Trace, "One of the biggest benefits of a vision inspection so­lution is the as­surance of repeatability, with the machine's ability to measure in the same way day-to-day." Mason remains pleased that repeatability is maintained throughout automatic product changeovers and a wide variety of packaging options. This is because Buffalo Trace runs a demanding schedule of 13 different products with 24 label varia­tions on a line that manages an impressive 300 bottles per minute.
CI-Vision's Intuitive Operation
CI-Vision also offers the software ease and usefulness Buffalo Trace sought from an automat­ed solution. CIVCore, the chosen software technology, not only captures and eliminates defective products from the line—it also provides statistical feedback to support Buffalo Trace's pro­cess optimization. Additionally, CIVCore's intuitive operation virtually eliminated any software learning curve, allowing Buffalo Trace's label operator and line technician to take near-immediate and productive internal ownership of the new system.
Better Spending of Labor Dollars
Buffalo Trace was able to reduce four manual inspectors to one line operator—and in today's economic climate, any reduction in labor costs is a competitive advantage, noted Mason. In addition to labor cost savings, CI-Vision also freed remaining head count to cover oth­er mission-critical tasks. "Getting people off the line and eliminating the variable risk that exists with manual inspec­tions has been a huge help," Mason concluded.
© Mettler-Toledo