Mettler-Toledo AG
METTLER TOLEDO introduce new webinar: "State-of-the-Art Operating Cycle Management"
Wednesday, 26 September 2012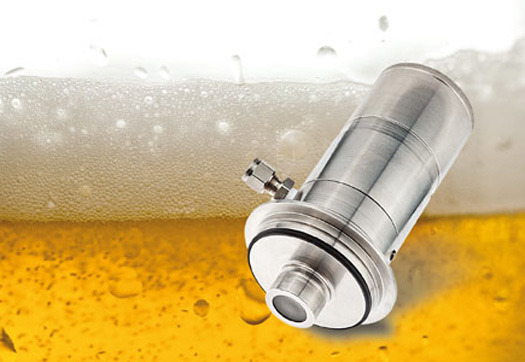 BEDFORD (US) - METTLER TOLEDO Process Analytics has announced a new webinar "State-of-the-Art Operating Cycle Management" intended for brewers who want to increase operational uptime and save costs with in-line CO2 measurement systems.
For breweries and carbonated soft drinks producers, maximizing production uptime and ensuring consistent product quality are vital. In support of this the latest developments in analytical measurement technology are providing benefits at every stage of the sensor operating cycle. From startup, through operation, maintenance, calibration and back to
startup, a new dissolved carbon dioxide sensor from METTLER TOLEDO offers many valuable features.
The webinar shows how features of the new CO2 sensor simplify sensor installation and operation, and how METTLER TOLEDO's Intelligent Sensor Management (ISM) technology continuously monitors sensor "health". ISM's predictive diagnostics provide instant notification when sensor maintenance is required. This is important for preventing damage to the sensor's measurement circuitry and ensures uptime of the CO2 measurement system is maximized.
METTLER TOLEDO's on-demand webinar will help brewers and carbonated soft drink producers maintain product quality and increase plant efficiency with in-line CO2 measurements. The webinar is available here: State-of-the-Art Operating Cycle Management
© Mettler-Toledo