Port of Amsterdam
Amsterdam Port Area: slight increase in H1 2012
Thursday, 06 September 2012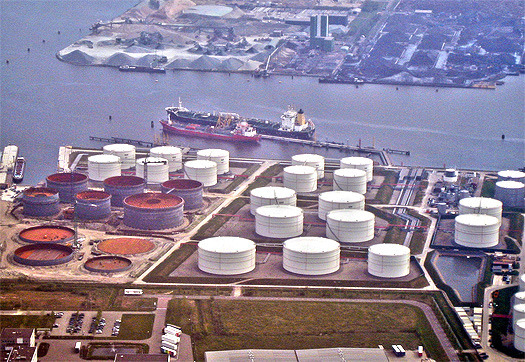 AMSTERDAM (NL) - The Amsterdam Port Area, consisting of the ports along the North Sea Canal Area, ended the first half of 2012 with a 1 percent increase in transhipment activities. For the period up to July 2012, the port region had a total transhipment volume of 46.6 million tonnes.
These results – the final interim results for 2012 – represent a 1 percent increase over the first half of 2011. The recovery in the Amsterdam port region, which began in 2010, is continuing steadily. In the Port of Amsterdam, the increase for the first six months of 2012 was 2 percent.
North Sea Canal Area
Along with the ports of IJmuiden, Beverwijk and Zaanstad, the Port of Amsterdam is part of the North Sea Canal Area. Transhipment volume in the Port of Amsterdam for the first half of 2012 totalled 38.3 million tonnes, up 2 percent from the same period last year.
During the first half of 2012, transhipment in the Port of IJmuiden was down 2 percent from the first half of 2011, to 8.1 million tonnes. Transhipment in the Port of Beverwijk declined by 26 percent and in the Port of Zaanstad by 27 percent.
Fourth-largest in Europe
President and CEO of the Port of Amsterdam, Dertje Meijer: 'The Amsterdam port region has shown a positive result, with a growth rate of 1 percent. Although there are a number of relevant industries that remain affected by the crisis, the Port may be able to further benefit from the cautious economic growth anticipated. The slight growth we've seen in the past six months was driven mainly by oil products. We are currently the fourth-largest port in Europe, after Rotterdam, Antwerp and Hamburg, and I'm proud of that achievement.'

'Smart' port
As the fourth-largest port in Western Europe, the Port of Amsterdam aims to be a 'smart' port, based on a policy of sustainable growth. This growth, which should generate jobs and revenues in the future, involves smart use of the space available, without undermining the quality of the water, soil and air. Additionally, this sustainable growth will increase the appeal of the port area to Amsterdam residents and businesses and make them appreciate its assets even more. The Port of Amsterdam intends to achieve this objective by working closely with partners in the business community, the city, and the region.
© Port of Amsterdam