V&T Group BV
V&T Group / Fiber Filtration Delivers Drinking Water Station in Russia
Tuesday, 10 July 2012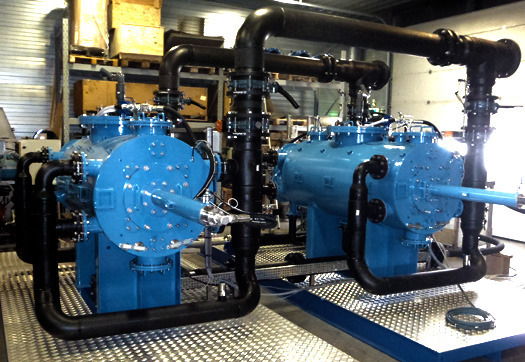 NUMANSDORP (NL) – After earlier successful deliveries of drinking water plants in Central-Europe, V&T Group again sold a major drinking water unit. This time through its office, Filto, in Kiev, Ukraine.
The system is going to be installed by a Ukrainian company, which is also going to take care of the de-ironing of the water, near the city of Moscow in Russia.
V&T Group delivers an automatically self-cleaning micro-filtration system (backwash) for the removal of unsettled iron sludge and other suspended solids. Meanwhile, all filters of the V&T Group are certified and admitted for the Russian market. As well the filters for drinking water as the types for other purposes, like the process industry.
More export to Russia is expected for the future.The delivery of the system will take place in Juli 2012 and will provide the population with clean drinking water.
© V&T Group