Pure Aqua Inc.
Pure Aqua supplied a Brackish Water Reverse Osmosis system in Ghana
Tuesday, 08 May 2012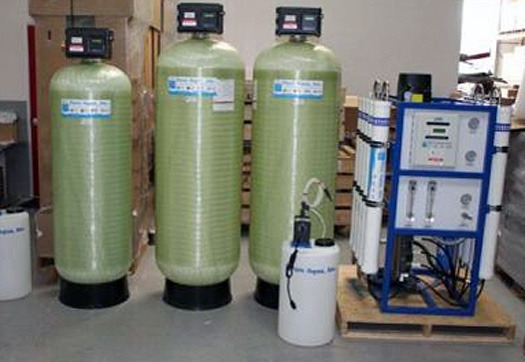 SANTA ANA (US) – Pure Aqua manufactured and supplied a Commercial Brackish Water Reverse Osmosis system with pre and post treatment to a major company in Ghana. The system has a capacity 12,681 GPD.
Brackish water is water that has higher salinity content than fresh, but not as much as sea or ocean water. It is caused by fresh water mixing with sea water where the two meet; usually in an estuary or where rivers run into the ocean. Brackish water can also be created by human involvement with civil engineering projects such as dikes. Introducing too much brackish water into natural settings is harmful to terrestrial landscapes, and if left uncontrolled can severely damage the environment.
Brackish water is a technology that removes salt, organic materials, impurities and other contaminants from water to purify it. It is also known as hyper filtration which is used in Brackish Water RO System applications. It is also capable of rejecting bacteria, sugars, proteins, particles, dyes, and other constituents that have a molecular weight of greater than 150-250 Daltons.
Brackish water RO systems are used all over the world in many regions where clean potable water is scarce. It is ideal for food and beverage industries, potable drinking water, hospitals, agriculture, hotels and resorts, water bottling and ice making, pharmaceuticals and more. No matter your water application needs, Pure Aqua, Inc. can provide industry standard or custom designed brackish water RO systems.
© Pure Aqua