Article
'Hands-on' Ultrafiltration: Pupils experiment to treat drinking water in Africa
Thursday, 03 May 2012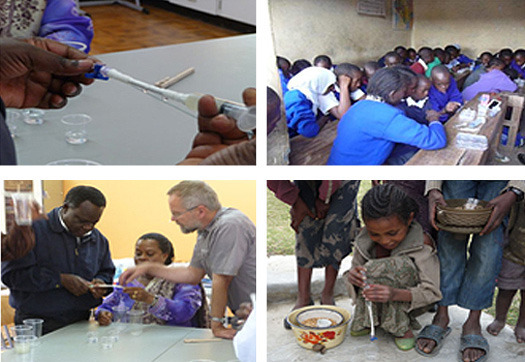 GREIFENBERG (DE) – Inge started a project that is addressing the issue of water scarcity in Africa.
It is being carried out as part of a teacher training scheme to promote science teaching at German schools in Ethiopia (Addis Ababa) and Kenya (Nairobi). Dieter Arnold, a retired high school teacher and an instructor who works for the Central Agency for German Schools Abroad (run by the German Federal Office of Administration), organizes local workshops for teachers and students at German schools all over the world. Sponsors from Germany provide materials for student experiment sets which are used in the workshops and subsequently in the lessons themselves.
In November 2011, eight German and local schools in Nairobi and Addis Ababa took part in a series of science workshops which focused on the topic of water treatment. inge membranes and conventional disposable syringes were combined into 'mini-modules' that were used to introduce teachers and pupils to the concept of using to produce drinking water. We are delighted to have had the opportunity to support such a pioneering project. It only required a relatively small donation of materials, but you can see from the photos that even little investments can make a difference! More workshops are scheduled for 2012 and 2013.
© inge GmbH