BestPump
Nash Liquid Ring Vacuum Pumps
Wednesday, 25 April 2012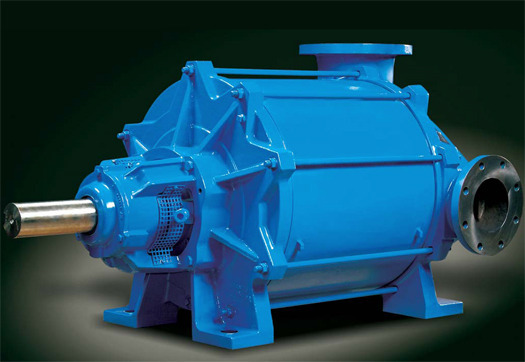 AIRDRIE (GB) – BestPump Ltd. is now representing Gardner Denver Nash, the world's leading supplier of Liquid Ring Vacuum Pumps. It was Nash who invented the liquid ring pumping principle over one hundred years ago and their pumps have been setting the standard in performance and reliability ever since ' there are Nash pumps still in operation after more than 80 years in service.
Nash Liquid Ring Vacuum Pumps offer the broadest range of pressures and flow rates with pumps deployed in a diverse range of industries including Chemical, Pharmaceutical, Paper & Pulp, Oil & Gas, Food & Beverage, Electric Power, Environmental, Wastewater, Mining, Textile and other process industries. Typical duties include dewatering & drying, explosive gas compression, gas capturing & recycling, condensing, product recovery, bio-fuel / Ethanol production and many more.
Highly regarded in the industry, Nash Liquid Ring Vacuum Pumps have a strong reputation for being low maintenance and dependable. They are renowned for their features and performance while being extremely resilient to clogging and breakdowns. Nash pumps are ideal in demanding applications as they operate safely, cleanly and continuously ' even in wet environments. In these tough economic times, Nash pumps can also help to reduce power and operating costs by handling high capacities with low energy consumption.
Pump performance ranges from 20 CFM (566 litres per minute) to 23,000 CFM (651,281 litres per minute) and vacuum readings up to 29+'HgV.
The Nash products and services now available from BestPump include liquid ring vacuum pump sales, spares, on-site testing, servicing and repairs.
The Nash family of Vacuum Pumps is already well established in Scotland and the BestPump team is relishing the new responsibility of servicing Nash pump users as well as developing new business opportunities through their existing customer database.
© Best Pump