Article
Gardner Denver Announces Key Leadership Changes
Tuesday, 03 April 2012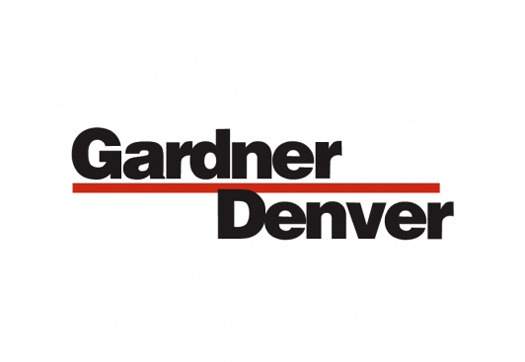 WAYNE (US) – Gardner Denver, Inc. (NYSE: GDI) yesterdday announced the appointment of Brian L. Cunkelman, age 43, as Vice President, Gardner Denver, Inc. and President, Industrial Products Group (IPG), effective immediately.
Mr. Cunkelman joined Gardner Denver in 2010 as Vice President, IPG Americas, and was promoted in 2011 to his current role as Vice President and General Manager for Emco Wheaton, a division of Gardner Denver, headquartered in Germany. In his new role, Mr. Cunkelman will remain based in Europe, which represents a substantial portion of IPG's global operations.
Previously, Mr. Cunkelman was Vice President of the Engineering Solutions business unit for Dell Corporation, and spent more than 17 years with Wabtec Corporation in a variety of operational and business leadership roles of increasing responsibility. These roles included Product Development, Operations Management, International Business Development, and Aftermarket Development. Brian holds a Bachelor of Science degree in Mechanical Engineering from Brown University and has extensive experience in implementing Lean principles.
"I am very pleased to announce Brian's promotion to the President of the Industrial Products Group," said Barry L. Pennypacker, Gardner Denver's President and Chief Executive Officer. "Brian has a proven track record of generating strong results in previous businesses and his recent experience managing the IPG Americas business makes him a great fit for this role as we continue to execute on our five point growth strategy. Brian's in-depth knowledge of the Gardner Denver Way will enable us to continue to drive innovation and velocity throughout the global IPG enterprise."
Concurrently, Gardner Denver, Inc. today announced the retirement of T. Duane Morgan, age 62, effective May 1, 2012. Mr. Morgan is currently Vice President, Gardner Denver, Inc. and President, Engineered Products Group (EPG). He joined the Company as Vice President and General Manager of the Gardner Denver Fluid Transfer Division in 2005.
"I thank Duane for his strong leadership over the past seven years," said Mr. Pennypacker. "Duane has made tremendous contributions to organic growth and margin expansion within the EPG business. In addition, Duane has helped us prepare and build a strong bench of talented leaders, which will allow for a smooth transition with regards to his planned retirement."
With Mr. Morgan's retirement, the General Managers for Gardner Denver's Petroleum and Industrial , Thomas, and Nash divisions in EPG will report directly to Mr. Pennypacker.
Corporate Profile
Gardner Denver, Inc., with 2011 revenues of approximately $2.4 billion, is a leading worldwide manufacturer of highly engineered products, including compressors, liquid ring pumps and blowers for various industrial, medical, environmental, transportation and process applications, pumps used in the petroleum and industrial market segments and other fluid transfer equipment, such as loading arms and dry break couplers, serving chemical, petroleum and food industries. Gardner Denver's news releases are available by visiting the Investors section on the Company's website (www.GardnerDenver.com).
Forward-Looking Information
All of the statements in this release, other than historical facts, are forward-looking statements made in reliance upon the safe harbor of the Private Securities Litigation Reform Act of 1995. As a general matter, forward-looking statements are those focused upon anticipated events or trends, expectations, and beliefs relating to matters that are not historical in nature. Such forward-looking statements are subject to uncertainties and factors relating to the Company's operations and business environment, all of which are difficult to predict and many of which are beyond the control of the Company. The actual future performance of the Company could differ materially from such statements. Risks that could cause results to differ materially from those matters expressed in or implied by such forward-looking statements are set forth under "Risk Factors" in the Company's Form 10-K for the fiscal year ended December 31, 2011. The Company does not undertake, and hereby disclaims, any duty to update these forward-looking statements, although its situation and circumstances may change in the future.
Source: Gardner Denver, Inc.