Corix
Corix Utilities to Acquire Utilities, Inc. from Highstar Capital
Wednesday, 22 February 2012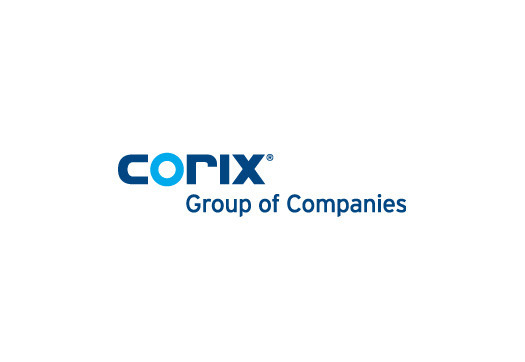 NORTHBROOK (US) – Corix Utilities ('Corix') announced today that it has entered into a definitive agreement to acquire 100% of the membership interests in Hydro Star, LLC ('Hydro Star') from Highstar Capital Fund II, L.P. and certain of its affiliates and co-investors ('Highstar'). Hydro Star, through its wholly owned subsidiary, Hydro Star Holdings Corporation, is the sole shareholder of Utilities, Inc., a privately held regulated water and wastewater company headquartered in Northbrook, IL.
Utilities, Inc. is one of the largest privately owned U.S. water and wastewater companies, serving over 290,000 customers across 15 states. Utilities, Inc. has five regional offices and employs 435 professionals in its 76 subsidiaries in the states of Arizona, Florida, Georgia, Illinois, Indiana, Kentucky, Louisiana, Maryland, Nevada, New Jersey, North Carolina, Pennsylvania, South Carolina, Tennessee and Virginia.
'Corix's vision is to be the leading North American multi-utility infrastructure provider and this acquisition continues the successful execution of our growth strategy," said Brett Hodson, President and Chief Executive Officer of Corix. "These assets come with an exceptional management team and employee group with a proven track record of delivering safe and reliable service. These values align well with Corix's commitment to working closely with local communities in providing sustainable utility infrastructure solutions across North America. We look forward to welcoming the Utilities, Inc. management and employees to Corix' said Mr. Hodson.
'We are pleased to support Corix and their management team in executing on their growth strategy' said Lincoln Webb, Vice President at British Columbia Investment Management Corporation ('bcIMC'). 'This acquisition aligns with bcIMC's strategy of building and supporting a long term investment portfolio of companies that provide essential infrastructure to local communities.
'We believe that Utilities, Inc. is a best-in-class water utility with a strong management team and a dedicated and highly professional group of employees' said Christopher H. Lee, Highstar's Founder and Managing Partner. 'Under our ownership, Utilities Inc. has been customer focused and committed to providing safe and reliable service. We are pleased that Corix is also a leader in the North American water sector and shares these values.'
The transaction is subject to customary approvals including state regulatory approvals, expiration of the waiting period under the Hart-Scott-Rodino Antitrust Improvements Act ('HSR') and review by the Committee of Foreign Investment in the United States ('CFIUS').
Corix was advised by Wells Fargo Securities, LLC and Skadden, Arps, Slate, Meagher & Flom, LLP and TD Securities is the arranger on a financing to support the transaction. Citi and RBC Capital Markets served as financial advisors to Highstar along with Morgan, Lewis & Bockius, LLP as legal counsel.
About Corix
The Corix Group of Companies, with corporate offices located in Wauwatosa, WI, and Vancouver, BC, Canada, is a leader in the implementation of sustainable water, wastewater and energy infrastructure solutions for small to mid-sized communities across North America. Corix is a private company whose primary owners are BC Investment Management Corporation and CAI Capital Management Inc., two large and stable members of the North American investment community. Please visit www.corix.com for more information.
About bcIMC
bcIMC is an independent investment management corporation that manages a globally diversified investment portfolio of $91.1 billion as at December 31, 2011. Based in Victoria, British Columbia and supported by industry-leading expertise, bcIMC invests in all major asset classes including infrastructure and other strategic investments. bcIMC's clients include public sector pension plans, public trusts, and insurance funds. bcIMC's infrastructure program, with over $4 billion in investments, is a long-term investor in leading utilities such as Corix, Puget Energy in Washington State, Thames Water Utilities Limited, Britain's largest water and wastewater company, and Transelec S.A., Chile's largest transmission utility. For more information, visit www.bcimc.com.
About Highstar Capital
Highstar Capital is an independently owned and operated private equity firm with an operationally focused, value added strategy. The firm, based in New York, was founded in 1998 and currently manages over $5 billion of investments on behalf of its managed funds and co-investment vehicles in a diversified portfolio of energy, transportation and environmental/waste management assets and businesses. For more information, please visit Highstar Capital's website at www.highstarcapital.com.
© Corix