MAHLE Industrial Filtration (Benelux) B.V.
MAHLE Industry GmbH acquires InnoWa Membrane GmbH
Thursday, 02 February 2012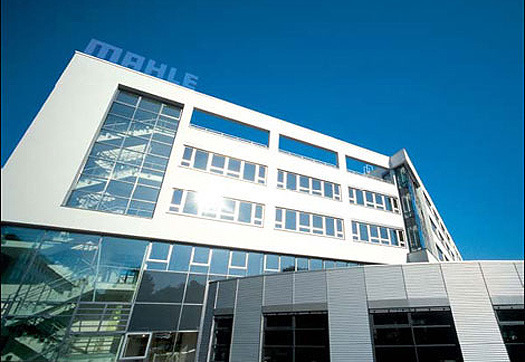 STUTTGARD (DE) – MAHLE Industry GmbH, located in Stuttgart/Germany, has acquired the technology venture InnoWa Membrane GmbH in Schwaikheim/Germany.
InnoWa Membrane GmbH specializes in the development, application, and manufacture of high-performance filter systems based on membrane technology. The company emerged from the former EBG GmbH and employs currently 20 people who will be taken over. In future, InnoWa Membrane GmbH will operate under the name MAHLE InnoWa GmbH, headquartered in Stuttgart.
InnoWa Membrane, a technology leader, manufactures hollow fiber membranes for ultrafiltration. Ultrafiltration is used, for example, as a process step in the treatment of drinking water from rivers, surface waters, or springs, and as a preliminary step in sea water desalination. This technology allows even minuscule particles such as germs, viruses, and bacteria to be filtered, opening up additional areas of application in home and building services engineering, for example.
With its Industrial Filtration division, MAHLE Industry is already an established manufacturer of filtration solutions for a broad spectrum of industrial applications. "By acquiring InnoWa Membrane, we are opening up new areas of application for our company in the field of filtration, such as the increasingly important segment of water treatment" says Dr. Michael Matros, Corporate Executive Vice President and General Manager of MAHLE Industry. "This acquisition also strengthens our core markets of Food & Beverage, Power Generation, and general industrial applications" continues Dr. Matros.
MAHLE Industry already has a globally active sales network and an excellent reputation in the market. The integration of InnoWa Membrane into the Industrial Filtration division creates a new platform within MAHLE Industry with a focus on water treatment.
The MAHLE Group is one of the 30 largest companies in the automotive supply industry worldwide. With its two business units Engine Systems and Components and Filtration and Engine Peripherals, MAHLE ranks among the top three systems suppliers worldwide for piston systems, cylinder components, as well as valve train, air management, and liquid management systems. The Industry business unit bundles the MAHLE Group's industrial activities. These include the areas of large engines, industrial filtration, as well as cooling and air-conditioning systems. The Aftermarket business unit serves the independent spare parts market with MAHLE products in OE quality.
In 2011, MAHLE expects sales of approximately EUR 6 billion; more than 47,000 employees work at over 100 production plants.
© MAHLE Industry GmbH