Article
Customer-friendly - the new ProMinent Product Catalogue 2012: well laid out in four handy volumes
Wednesday, 25 January 2012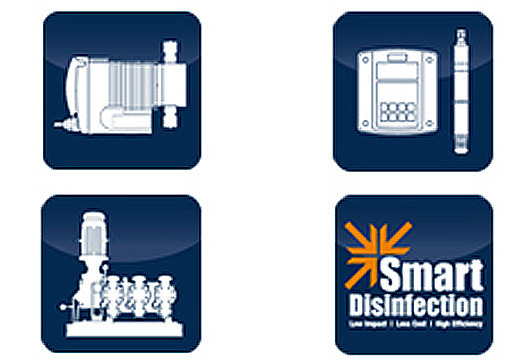 HEIDELBERG (DE) – The completely redesigned ProMinent Product Catalogue 2012 is now available. Well laid out and clearly structured, enabling customers to find their way around it quickly, as it guides them directly to the product they require. The Product Catalogue presents innovative new products, cost-effective complete systems and all individual components.
The new layout, by dividing the Product Catalogue into four individual volumes, systematic colour coding throughout and directional icons, all guarantee to aid customers to find their way around the catalogue more easily.
The main product sectors have been summarised according to application as follows:
Volume 1: , components and metering systems
Volume 2: Measuring, control and sensor technology
Volume 3: Motor-driven and process metering pumps for all capacity ranges
Volume 4: Water treatment and water disinfection
In addition to the complete product range, the individual volumes contain selection aids to assist customers to find their way to the right product. All the accessories customers will need, along with illustrated installation options and sample applications, round off the information provided – critical especially for new customers.
Interested customers can request their own personal copy in print or on CD. You can also download the individual Product Catalogue volumes online as PDFs (www.prominent.com/en/product-catalogue). Customers can also browse through the catalogue online. The complete range of literature, including catalogues, flyers and other documents, will be available from the end of January as a ProMinent app at the iTunes Store as well.
© ProMinent Dosiertechnik GmbH