MAHLE Industrial Filtration (Benelux) B.V.
The new oil filter module for gearboxes and lubrication systems
Tuesday, 06 December 2011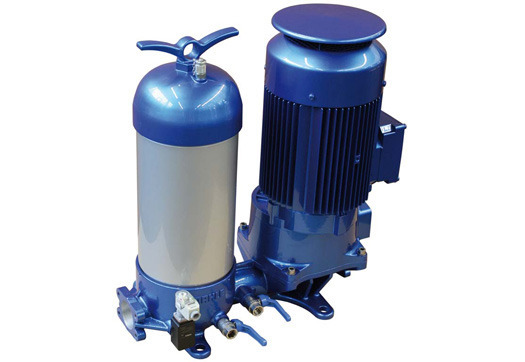 àHRINGEN (DE) – For gearbox oil maintenance (main and auxiliary flow), and for lubrication systems in wind power systems, MAHLE has developed an innovative, compact oil filter module that permanently increases the cost-effectiveness and durability of the hydraulic and gearbox aggregates.
The system consists of a filter block with an electric motor, gear pump, filter housing with a highefficiency 2-stage filter element, pressure-limiting valve, return check valve, and maintenance indicator. It is available in two variants, with volume flow rates of 110 L/min. and 220 L/min.
Complete module
In combination with an oil cooler, the oil filter module Pi 8300 ensures optimal filtration and oil cooling in a complete system, for low-wear, easy-to-maintain operation of gearboxes used in wind power systems.
© Mahle