Goudsmit Magnetic Systems BV
New Technique Optimizes Quality Of Magnetic Separator
Wednesday, 13 April 2016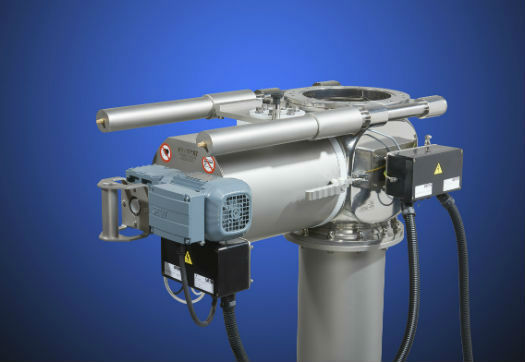 WAALRE (NL) - At the POWTECH 2016 in Nürnberg Germany, Goudsmit Magnetic Systems (hall 1 stand 314) will show a magnetic separator built using a new surface treatment technique.
The Hygienic Wet Blasting process, developed in collaboration with TNO, reduces the surface roughness of the stainless steel (304/316) casing to Ra ≤0.6 µm. This enormously reduces adhesion (low SRI values) of both wet and dry products to the magnet while also considerably reducing adhesion of bacterial and microbial contaminants and providing optimum corrosion-resistance. Moreover, this wet, green surface treatment improves the cleanability of the magnetic separator – an extra guarantee that no bacterial growth occurs during production. This makes the magnet superbly suited for the high quality food industry and it therefore also meets all the standards applicable to this industry,such as EN1672-2, EN ISO14159, 2006/42/EC, (EC)1935/2004 and EHEDG.
Cabinet
The hygienic wet blasting process is used at Goudsmit for production of products like the recently developed rotating Hyrohansu magnet that can be used for the removal of very fine iron (Fe) and AISI 304/316L particles in the dairy industry, for products such as baby food, as well as in the sugar and lactose industry and for other powdered products. Rotating magnets prevent the accumulation of fatty powders on the magnetic bars and guarantee a high level of separation. This new magnet system is hygienically designed in accordance with the EHEDG guidelines. Magnetic filters, suited for the removal of Fe particles from liquids, are also compliant with these guidelines. The Hygienic Wet Blasting Cabinet purchased by the company was built by Rössler and developed in collaboration with the Dutch TNO.