Parker Hannifin
Parker's new Fluid Property Sensor for continuous monitoring of hydraulic fluid condition
Wednesday, 06 January 2016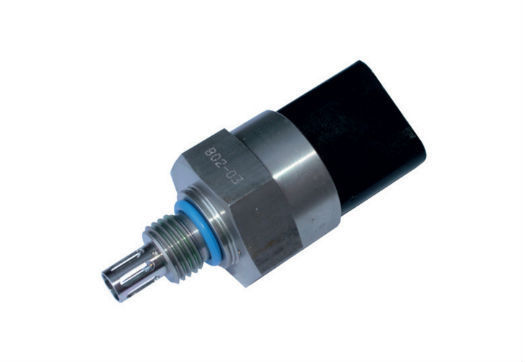 WARWICK (GB) - Parker Hannifin the global leader in motion and control technologies has announced a new addition to its Condition Monitoring range.
The Fluid Property Sensor (FPS) has been designed especially for mobile applications calling for cost-effective but high quality verification of hydraulic fluid condition. The FPS is a novel fluid property sensor that directly and simultaneously measures the viscosity, density, dielectric constant and temperature of fluids.
The quality of hydraulic fluids is determined by monitoring the direct and dynamic relationship between multiple fluid properties. The FPS provides in-line monitoring of fluids for a wide range of first fit OEM applications and upgrades of installations. A universal CAN J1939 protocol provides an easy to connect interface to the main system controller. A major advantage of FPS is that it does not use a "fingerprint" principle. Sensors using a "fingerprint" principle requires up-front calibration in the fluid type subject to future analysis. This calibration can take up to 200 hours, during which time the aging of the oil can start and hence the calibrated reference is not accurate. When a different oil is applied, sensors using the "fingerprint" principle require new calibration. Parker's PFS sensor directly measures the important fluid properties without the need for calibration in-advance.
High cost of ownership is caused by the aging of hydraulic fluids, which accelerates the wear of system components. Modern systems are designed to operate at a high level of efficiency and reduced consumption. As a consequence, more frequent fluctuations in pressure, flow, load and temperature are present in the system which typically shortens the life time of hydraulic fluids. Catalytic processes can be accelerated with the presence of low concentrations of moisture and wear elements like iron (Fe) and copper (Cu) in the oil. Varnish can be created in the system due to this aging process, shortening the life time of system components and reducing the system efficiency.
Lower cost of ownership can be realised when hydraulic fluids are replaced in time, based on the principle of continuous measurement of the condition.