Parker Hannifin
Parker's SFBO Diesel Fuel Filter Meets New Legislation for Marine and Power Generation Markets
Friday, 30 October 2015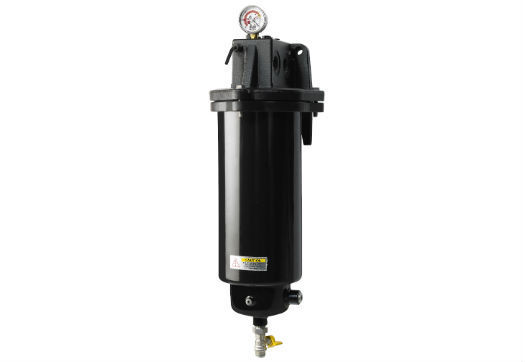 OLDENZAAL (NL) - Parker Hannifin the global leader in motion and control technologies has announced a new addition to its filter range.
The SFBO Series has been designed specifically for engine applications where new legislation is prohibiting the use of aluminium filter housings.
The SFBO is a robust in-line filter utilising a cast iron head and steel bowl. The manifold type ensures a compact and reliable mounting to the engine. Manually operated valves for venting and draining are part of the standard product specification. Diesel pre-filtration and water separation is achieved by incorporating the Parker family of fuel filter media which are available in a choice of 1, 5, 10 and 25 micron sizes.
Inspection bodies, prior to the release of new equipment, were particularly concerned about the fireproof design of components used for ships and industrial power generation equipment. International Maritime Organization (IMO) state in their standards that the housings of filters should be made of steel or other material with a melting point above 930⁰C.
For applications calling for a duplex type filter the DFBO is available, this uses the same filter technology as the single in-line SFBO product.