easyFairs Europe SA
Innovation Leads the Way at Tank Storage Germany
Tuesday, 21 October 2014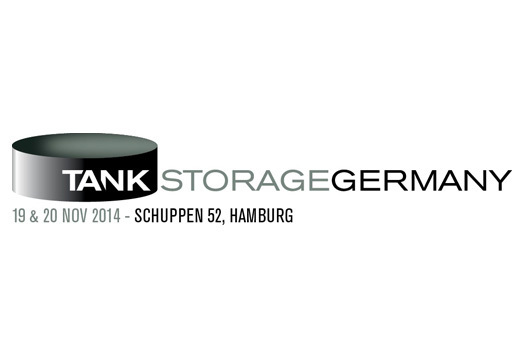 BRUSSELS (BE) - Tank Storage Germany will be used as a platform for many of the 80+ leading international exhibitors to launch new products into the market.
The inaugural event, dedicated specifically to the German market,takes place on 19 & 20 of November at Schuppen 52, Hamburg and has attracted exhibitors from across the supply chain. Here are just a sample of the launches taking place at the show:
Inventure Technologies is launching its new RBIT360° tank integrity software, which allows the storage of all tank data – such as history, measurements and specifications - in one place. The RBIT360° also evaluates all tank components identifying failure modes and degradation mechanisms. Using the software, the integrity and reliability of tanks is controlled, ensuring all tanks are in compliance. This can then be demonstrated to the relevant authorities.
Tank Storage Germany will also be the global launch of Fort Vale Engineering's new safety feature which it has added to its 4" Safeload semi-automatic petroleum bottom loading coupler. The body housing now incorporates a rubber 'bumper ring' around its circumference which increases the security of the interlock by limiting the severity of shock loads transmitted through the body casting.
SafeRack is using the show to unveil its new Erectastep system. It is a modular platform and stair system, which bolts together, with no additional fabrication required. The system is manufactured utilising robotic technology, provides unlimited configurations that are expandable and can be re-used with ease.
Jonathan Quy-Verlander, International Sales Manager at SafeRack Ltd explains why the event is such an important showcase for new technologies and innovations: "Previous easyFairs Tank Storage Exhibitions in Antwerp, Rotterdam & Singapore have generated many valuable leads for SafeRack. Germany is a key market for our innovative safe access equipment, so we are delighted to be exhibiting at Tank Storage Germany!"
For those looking for the newest degassing technology, SIS GmbH is exhibiting its range of mobile combustion chambers. The chambers are intended for degassing AI product tanks, ships, pipeline systems and plant systems on site. The degassing process is compliant with TA-Luft and measurement can be conducted online during the process.
Similarly, ENDEGS is exhibiting its solutions for Volatile Organic Compounds emission control and other hazardous air pollutants problems. These can be used during maintenance activities, loading applications or as back up of gas engines and customised solutions in refinery, tank storage, ports and pipelines.
Toptech Systems is presenting the latest version of firmware for its MultiLoad II. This includes features not seen in Europe before, such as enhanced security via encrypted SSL communication to terminal automation systems. The update also includes new features such as pressure control, more ways to record flow rates, a new configuration report, FCM report, transaction report and a SD-Card formatter.
Wolf Safety is showing its range of temporary ATEX Zone 1 Certified lighting used by terminal operators, tank cleaning contractors and maintenance engineers worldwide. The low voltage LinkEx™ Tank Lighting Kits (LED, fluorescent and emergency) are designed for use in confined storage tank spaces and offer maximum flexibility in terms of ambient and task lighting configurations and positioning and protection accessories. The ranges are lightweight, easy to set-up and highly portable, providing efficient power consumption with high light output.
Scully Signal Company will be highlighting its latest ranges including the SIL2 rated ST-15WX Storage Tank Overfill Prevention System. It is the latest in electronic spill prevention and grounding equipment for storage and terminal operations, providing separate and independent point level technology to meet industry regulations with a choice of multiple customer-configured points per tank. Scully's patented Dynacheck® circuitry monitors the entire system including the sensors, wiring , controller, connector and electronics, 30 times a second, for any wet sensor or system fault. Malfunctions or failures within the system send a signal to activate an alarm and signal the appropriate pump or valve to shut down.
T.D. Williamson Pigging Technology is using the Tank Storage Germany event to promote its D-2000 closures and its Real Seal cups. The D-2000 closures, which are now available in EN-code, provide quick access to pipeline systems and include a failsafe. The Real Seal cups last 3 times longer than previous ranges, ensuring far better sealing, whilst severely reducing product contamination.
Kanon Loading Equipment is focusing on its LNG marine loading arms, which will increase the efficiency of the loading procedures, by lowering purchase costs and almost negligible cost of ownership. The zero-maintenance design allows 100% uptime, which is not effected by regular maintenance.
The Tank Storage Germany 2014 exhibition runs alongside a two day conference programme, which boasts 20 leading authorities from the bulk liquid storage sector. Experts from companies such as Vopak, The Logical Group, Simon Storage, Tanquid, Emerson and Oiltanking will share best practice, review forecasts, discuss how to make the most of opportunities and overcome industry challenges.

Tank Storage Germany takes place on 19 & 20 November at Schuppen 52, Hamburg. To find out more, visit www.tankstoragegermany.com.