Porvair Filtration Group
Porvair Filtration Group's Enhanced Capabilities for Media Treatment
Thursday, 01 May 2014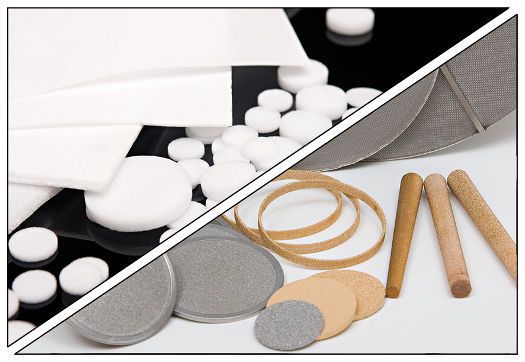 FAREHAM (GB) - Porvair Filtration Group demonstrates its commitment to the development of technically advanced, cost-effective solutions to meet the increasingly challenging requirements of the industrial, medical, pharmaceutical and life science industries.
Porvair Filtration Group has enhanced its range of sintered porous materials, both in metals and polymers, with specialist chemical surface modifications in order to produce tailor made solutions for demanding filtration and separation environments; these will be showcased at Hannover Messe, hall 006, stand J43.
Porvair's standard ranges of porous polyethylene and polypropylene polymers have been enhanced for use in many industrial, biomedical and pharmaceutical applications requiring a high technical performance. Porvair have launched several novel porous materials with advanced physical and chemical properties under the product name BioVyon™ and can change the chemical nature of the basic porous polymers making them hydrophilic, hydrophobic or functionalised with selective chemical groups.
Porvair Filtration Group has also strengthened its portfolio of stainless steel Sinterflo® materials for applications within high temperature and corrosive environments; such as the ability to endow porous stainless steel filters with super hydrophobic coatings that can survive at temperatures of up to 250°C and can be used in applications such as water resistant vents, breathers and barriers.
Driven by increasingly challenging market requirements, Porvair Filtration Group's materials and applications are continuously expanding. To discuss your application please visit stand at Hannover Messe, Hall 006, Stand J43, or contact Porvair Filtration Group on +44-1489-864330 / +1-804-550-1600, or email info@porvairfiltration.com.
To find out more about Porvair Filtration Group's products, visit website http://www.porvairfiltration.com/Products.aspx