MATEC massagoed techniek
Multi-Stage Steam-Injectors for Pipeline Mounting
Thursday, 26 September 2013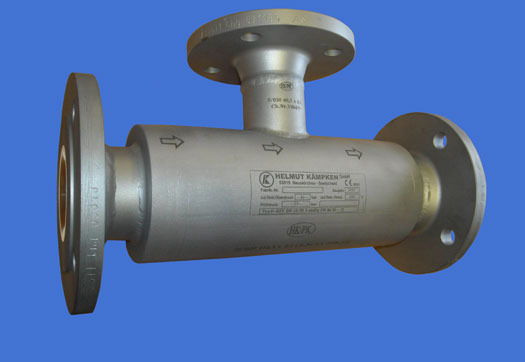 AMERSFOORT (NL) - To achieve a large temperature difference in case of heating a liquid with steam, it was previously necessary for our devices to connect several steam injectors in series, and also provide them with a distribution pipe with steam.
This series installation requires a relatively large space and is susceptible to leakage because of the number of flanged joints.
To reduce the space requirements and material usage and costs, we have developed new 2 - and 3-stage variants, which allow us to increase the performance of the steam injectors to 3-fold. Several internal parts are installed in only one Case and are supplied through an outer casing pipe with steam. All previously required flanges between the steps become no longer necessary.
The outer dimensions have been reduced to a minimum and the result is an extremely compact device, which can be installed and connected with little effort.
The devices are available in all sizes offered to date, but also customized designs are possible.
The multi-stage injectors also work on the Venturi principle, whereby the steam is also fed by several annular gaps into the liquid to be heated, it speeds up and into the conical areas thoroughly mixed with the steam, so that there is a fast and low noise condensing of the steam. The benefits of our previous steam injectors / mixing nozzles are fully retained with the new design.