Baumer
Easy Control Vision Sensors with New Intelligent Functions
Saturday, 21 September 2013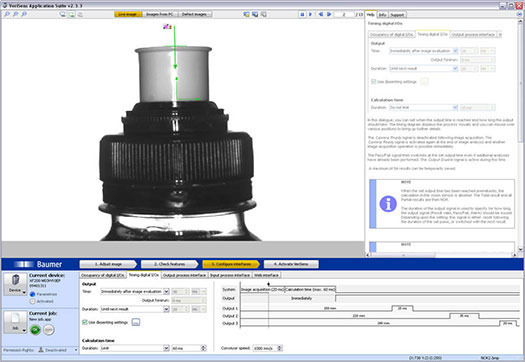 UKKEL (BE) - Since August, all Baumer vision sensors in the VeriSens XF and XC series have come with new features suitable for use in the beverage industry.
This includes new result output functions which frequently even eliminate a typical downstream PLC.
Not only is the vision sensor able to logically link different individual inspection results to partial or overall results, but can also provide them at different times over up to five outputs. Thus, in addition to quality control, the sorting of goods such as bottles or beverage packages can be undertaken. VeriSens vision sensors provide a direct encoder connection for path-based triggering and ejection. This function package will save the PLC in sorting lines where a vision sensor takes over both checking of the products and control of ejection devices.
A software update will upgrade all VeriSens models in the XF and XC series already in use with the new feature package.